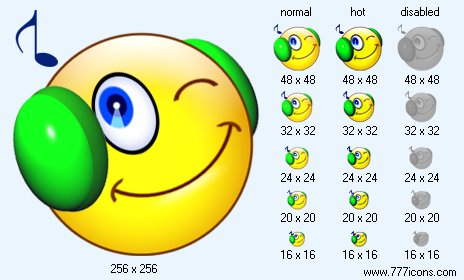 Listen Music Icon
| | | |
| --- | --- | --- |
| | | |


Image sizes: 256x256, 128x128, 64x64, 48x48, 40x40, 32x32, 24x24, 20x20, 16x16
File formats: BMP, GIF, PNG, ICO


Purchase entire Smile Icon Set now!
View Smile Icon Set now!
Download demo icons
Tags: images from old, papiloma humano imagenes, moonflower images, childe harold's pilgrimage byronic, skiers images
I have found a small cave in stones where I could be hammered. A back washing has been protected from an attack. Nights in this mysterious country demanded a great patience and courage and I always, with trouble waited for them. I slept very much with watchfulness, waking up at the slightest rustle and consequently nights did not bring to me rest.

Suddenly I have listened.

I heard it? No, this shout was born in my brain. I have knelt, trying to understand, who it calls about the help? The appeal whence has reached?

And in the third time this mad dumb call for help has come. Care ordered to me to remain on a place. But I could not close to myself ears, more correctly, could, but shout sounded in me. And I could not resist to it - what it would not be strange, but it was the call for help - Gateja?... Inna?... It could be both that and another. In this magical country all could be.

I have rejected all thoughts on own safety and have got upwards. The wind blew to me in the person. It brought any smell - not a stench, but also not divine sweet which communicated in my brain with Gunnoroj, with the Lunar Sanctuary, from the wood lady. I did not know this smell.

Though I knew that I do nonsense, having gone to a way at night, I went forward, attentively looking round and listening. And I not blindly moved forward. I stopped often and waited, when the call for help will again be distributed.

Light gleams were still visible, but anything else. Anything, except that incomplete sensation that wait for you, for you hope. And this sensation grew with each my step uphill.

Fortunately, on a slope the bush grew and I could use it for support. At last, I have entered into a fog which has shrouded me in a muddy raincoat. Moisture drops have settled on the person. And still I rose upwards, to weak light which made the way through this curtain.

Through everyone some steps I stopped and looked round. Though I saw nothing in a fog, but tried to listen. In a fog was very much it and it, appear, absorbed all sounds as I heard nothing.



Individual Ready Icons
You can buy individual icons to suit your needs. Each icon is $1 when purchased individually.
Icon Usage Agreement
Large Weather Icons
depict different weather conditions typical in software, weather portals, and mobile gadgets. The images are supplied in all resolutions standard to Windows, Mac OS, and mobile platforms. The biggest versions are huge 512x512 pixel images with vector sources in Adobe Illustrator (.ai) format easily affordable and ready to be printed or used in presentations in highest quality.
Icons for medicine and chemistry: ambulance car, snake cup, pill, tablet, tooth, phial, syringe, test-tube, skull, bones, molecules and others.
Medical Icons for Vista
has been created to eliminate any misunderstanding appearing while looking at a medical Web site or operating a medical program. The images are provided in numerous sizes and formats.
Business Icon Set
is a pack of top- quality ready-made icons for use in programs and on Web projects. They are provided in a variety of formats, sizes and color schemes.
Vista Toolbar Icons
. A collection of practical and eye catching icons representing all basic operations required for surfing the internet or using various applications.