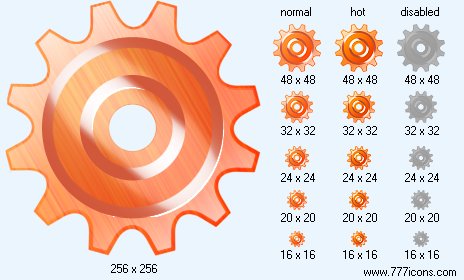 Red Gear Icon
| | | |
| --- | --- | --- |
| | | |


Image sizes: 256x256, 128x128, 48x48, 32x32, 24x24, 20x20, 16x16
File formats: BMP, GIF, PNG, ICO


Purchase entire Business Icons for Vista now!
View Business Icons for Vista now!
Download demo icons
Tags: imageworks architecture, alien skin image doctor 1.5, ayleen imagefap, gif image resize, crooked image
Breast and considerably having planted "Shell" protection. Level above the Feast without the special

Ceremonies has landed a door and has thrown in opened pass two in good time

The cocked thunder flash. Oleg Malyj - in next, simultaneously with the Feast.

These actions have been fulfilled to automatism, but not in training, and in

Daily fights with strangers in their ships. At an iks-command simply

There was no time long to potter with each plate.

In corridors deadly trotyl roses have blossomed some. Squeal

Dying it has sunk in a roar of explosions, the smoke accumulated in

Passes, but the Feast has already rushed to running cabin, keeping it plasma

On call. It, lifted on the second, lateral lift it was directed to

Wardrooms.

The navigator hid behind the panel. As usually.

The trunk it plasmas has looked at the panel of an enemy cruiser. Also has pushed out

Prompt greenish impulse.

The feast has started back, releasing pass. Small a stone's throw away behind

Has nestled on dimly shone grey-dark blue wall. In cabin deafly it

- It the battery has blown up it. The smell of burnt isolation was pushed

In nostrils. From the navigator a little that remains - lumps stained with blood

Meat yes intact it on square plates of a floor.

It was clearly heard, how below lasers Vegi and Irishes gradually buzz

- Probably, there finished soldiers. Probably, at explosion it was damaged

Ship sound insulation.

- Cabin - everything, - the Feast has informed field investigators. - we rummage around levels and

We leave.

- In it it is pure, - Peev has told. - I go on an external sleeve, from

The small lift.

- Has understood, - has muttered the Feast and, having nodded Small, has moved in

Opposite side. To the lift.

In a triangular compartment, among red-dark blue racks and oblong

The vessels similar on huge it devices, Small has shot

One more it. And it, seemingly, was last.

- Like have finished, - the Feast the rest has told. - we leave, an iks-command!



Individual Ready Icons
You can buy individual icons to suit your needs. Each icon is $1 when purchased individually.
Icon Usage Agreement
Add beautifully designed toolbar icons to your software projects.
Program Toolbar Icons
are readily available, royalty-free graphics of objects, actions and concepts that are typically used in software toolbars.
Free Business Desktop Icons
is a pack of 10 ready icons to be used in commercial and personal projects, such as software applications, websites, blogs, and presentations. The graphics are free for personal, frequent and commercial use.
Making applications for hotel business is quite a challenge, and there is often no time to design GUI for your product. With
Standard Hotel Icons
you will instantly get all the graphics you need at a reasonable price.
Free 3D Social Icons
represent a free icon library well-suited for websites and applications dealing with all types of social networks. The pack contains images for various communication technologies and web-sites.
Yellow Web Buttons
offer a bundle of navigation images for social networks and custom web sites. The icons are easy on the eye, and provide a uniform theme painted in yellow. The delicious buttons for delicious sites:)